Experience Counts
Although Wayne Wilton, Doug White and Judy Hill, now retired, established the firm Wilton White Hill LLP in 2011 their accounting careers prior to this included working in larger accounting firms, law firms and in industry. After they each established their own accounting practice, they realized the value and strength of working together in a partnership. Wilton White Hill LLP, was established to satisfy all of your accounting and tax needs while still maintaining their personal touch.
Robert Greatrix shares the same values and became a partner in 2013 after having worked in industry and a large accounting firm.
Wayne maintains the Smithville office while Doug and Robert operate the Niagara Falls office.
Wayne Wilton, CPA, CGA, CFP
Wayne's career in accounting began while he was in high school doing bookkeeping for a local trucking company. After high school Wayne obtained his CGA designation while working in public accounting at what is now called MacGillivray Partners. Before opening his own practice in Smithville in 1992 Wayne also worked in various positions in industry. In addition to his Certified General Accountants Designation, Wayne is also a Certified Financial Planner and a Licensed Public Accountant.
Wayne provides accounting, assurance and advisory services from the manufacturing and construction industry to the farming and not for profit sector. In his free time Wayne enjoyes spending time with his family, his horses and old tractors.

Contact: wwilton@wwhcga.ca
Doug White, CPA, CGA
Doug began his accounting career in 1988 and received his CGA designation in 1995. After working at other regional accounting firms, he opened his own practice in 1998. Through the years Doug has worked with various charities and was a Tribunal Judge for the Certified General Accountants Association of Ontario. Today Doug enjoys biking, playing volleyball and trying to teach himself to how to play guitar.

Contact: dwhite@wwhcga.ca
Robert R. Greatrix, CPA, CGA
Rob began his accounting career in 1988 with the firm KPMG LLP and obtained his CGA designation in 1992.  Rob spent close to 20 years at KPMG and also spent 5 years as an in-house CFO for a family run business.  In 2013,  Rob made the decision to re-enter the public accounting field and brought his knowledge and experience to Wilton White Hill, LLP. Rob has a variety of clients, both personal and corporate, in many industries across the Region.
Rob was a co-founder and program chair of the Niagara Chapter of the Canadian Association of Family Enterprise.  Rob has also been the treasurer and co-chair of the Niagara Entrepreneur of the Year Awards and he is also the past treasurer of Big Brothers Big Sisters Niagara and the Niagara Help Centre.

Contact: rgreatrix@wwhcga.ca
Colleen Fidler CPA, CGA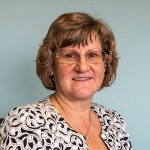 Colleen's accounting career began in industry, working in the office of a hardwood lumber sawmill in the Tillsonburg area.  After moving back to the Niagara region in 1996, she transitioned into public accounting, and has been servicing local owner-managed businesses for the past 23 years.  Through correspondence and online education programs, Colleen obtained an Applied Bachelor of Business Administration degree through the Southern Alberta Institute of Technology (SAIT), and received her Certified General Accountants designation in 2010.  Colleen has volunteered with a number of charitable organizations over the years, serving as treasurer, and providing assistance with record keeping and completing Registered Charity Information Returns.

Contact: cfidler@wwhcga.ca